Looking to purchase our products in an "Brick-and-Mortar" retail location. Here is a list of shops that carry our products.
St. Lawrence Country
Canton G.O.A.L. Store Colton Stone Valley Gifts Heuvelton Pickens General Store Lisbon River Myst Winery Norwood Ashley House Ogdensburg Radiance Hair and Day Spa Remington Museum Potsdam The Soap Guys! (Our retail Location) North Country Neighbors Willow Tree Florist and Landscaping Outside St. Lawrence Country Boldt Castle Gift Shop-Alexandria Bay, NY Market Barn-Malone, NY Adirandack Trading Company-Lake Placid, NY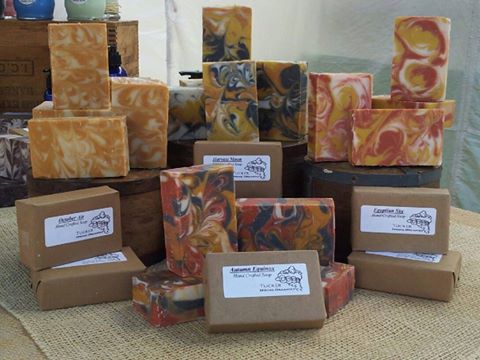 If you are a business that is interested in carrying our product, do not hesitate to contact us. We are always looking to expand the scope of our physical retail locations and offer special wholesale pricing for resale.